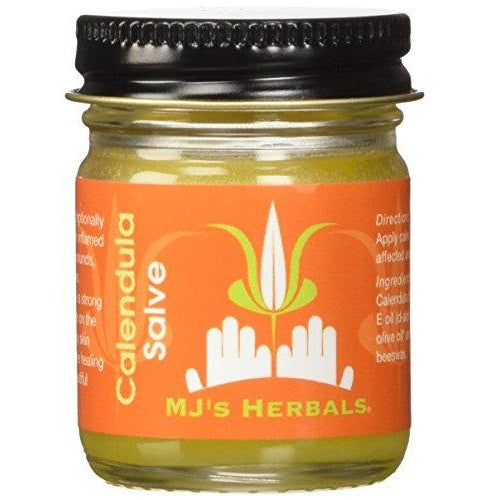 Calendula is an exceptional treatment for inflamed skin, dry skin,  irritations, scrapes and chapped lips.
Calendula is strong in action, gentle on the skin and ideal for baby skin care needs. Feel the healing power of these beautiful golden blossoms! NT WT 1 oz 
INGREDIENTS: Certified organic calendula blossoms infused in a base of certified organic olive oil* and unrefined propolis beeswax. 
DIRECTIONS: Apply calendula salve freely to affected area.