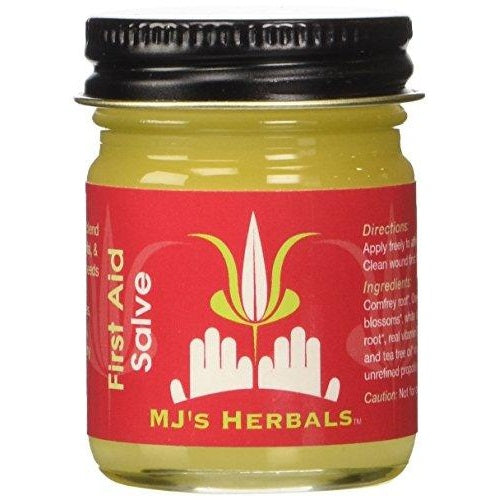 PRODUCT DESCRIPTION: This potent & powerful blend of antiseptic, antibacterial, & would healing herbs speeds healing & helps prevent infection in cuts, scrapes, cracked lips, blemishes & rashes. Its many uses make it a great companion for home & travel. NET WT 1 oz
INGREDIENTS: Certified organic Oregon grape root, certified organic calendula blossoms, certified organic marshmallow root, and certified organic tea tree oil in a base of certified organic olive oil and unrefined propolis beeswax.
DIRECTIONS: Apply freely to affected area. Clean wound first if possible. Caution: Not for deep or puncture wounds.